GWP has been known as Europe's leading supplier of wood

and wood-based products.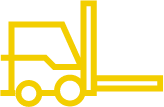 Perfectly designed by nature, handled carefully
by GWP
We like to talk about wood, and we love working with this natural product
A reliable partner
GWP is a strong partner to its customers. Whether in purchasing or sales, we keep our word and we deliver according to agreements. Our full-service ranges from quality control to shipping and documentation. One thing is always our top priority: reliable service.